CPA Ireland – Practitioners' Conference 2013
CPA Ireland held their Practitioners Conference in Carton House Friday 20th & Saturday 21st September 2013. Laura Murphy and Audrey Mooney from Thesaurus Software attended the conference. Laura and Audrey enjoyed meeting existing Thesaurus Payroll Manger and Solutions Plus customers – getting their feedback and comments.
It was also an opportunity to show Bright Contracts and our new payroll product BrightPay.
Bright Contracts is an innovative software package that has everything you need to create and manage your staff handbook and and employment contracts.
BrightPay is simple to use yet powerful and flexible, it will be offered alongside Thesaurus Payroll Manager giving customers a choice of payroll products.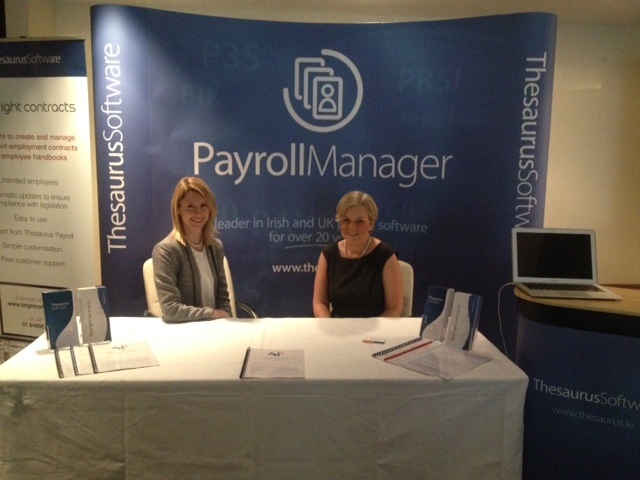 Laura Murphy (left) and Audrey Mooney at the recent CPA conference