How to deal with employee absence due to bad weather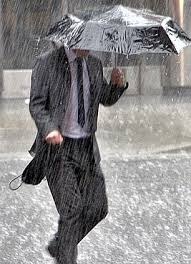 The last few weeks has seen the UK and Ireland battle record-breaking storms and floods. This has literally left many employers high and dry. So what do you do if your employee's can't attend work due to bad weather?
Employees must attend work unless they are on authorised absence, or if they are unwell. Under their contracts of employment, employees still have to attend work, even in extreme weather conditions. If the workplace remains open during the bad weather and the employee cannot make it in, the employer can treat the absence as un-authorised. In such situations, employers would be well within their rights to refuse to pay an employee who cannot make it into work.
However, employers should consider the impact of deducting pay on productivity and employee morale in the long run in these circumstances, especially if the weather makes it impossible to get to the workplace or the workplace is closed through no fault of the employees. Often in these situations the financial burden is compensated by the positive impact on morale and productivity.
In general, it is recommended that employers try to implement as flexible an approach as possible. Possible options can include:
• Having the employee take time off as annual leave. It should be noted that employers also cannot force their employees to take annual leave unless this is expressly provided for in the employment contract.
• Consider whether the employee can work from home
• Allow the employee to make up the time at a later date
Whatever option you do go with, make sure it is clearly communicated and consistently applied to all staff. It'll make managing the situation a lot easier when the situation does arise.