Should an Apprentice receive a Contract of Employment?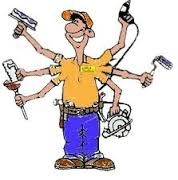 An individual employed as an apprentice in a trade specified in the statutory apprenticeship rules is deemed to be an employee for the duration of the apprenticeship. As an employee a signed contract should be put in place between the employer and employee.
Key points to be included in the contract:
• Contract Purpose: the contract should state that the purpose of the contract is for the apprenticeship of the specific trade.
• Training: in this regard the contract should confirm two aspects:
o That on the job training will be provided under the supervision of a suitably qualified person,
o That off the job training will be provided at approved courses.
• Termination: it is important to clearly state that the apprentice contract will come to an end once the apprenticeship has been successfully completed. Some employers may wish to retain the individual after their apprenticeship, in this instance it is advisable to issue a new contract of employment. Accommodation should also be made under the termination clause for the event where an employee fails to reach the qualifying standard for their trade. Normal practice would be to state that the contract will be deemed automatically terminated if the apprentice fails, after three attempts to reach the qualifying standard.
Finally employers should remember that minimum wage rates differ for apprentices/trainees. Further details on this can be found here:
http://www.citizensinformation.ie/en/employment/employment_rights_and_conditions/pay_and_employment/pay_inc_min_wage.html